B. Knight
First Couple of Weeks Down in 2020...ya'll good?
Updated: Feb 1, 2020
No doubt, the vibe for January is a weird one, with everyone trying to adjust to the newness of the decade. "The roaring '20s", it's being recoined...and roaring they are, sheesh!
Only 13 days in, and we're already on the brink of WWIII!
But even with the unsettling news and constant media scare tactics, I've got some exciting news of my own! But I can't share it just yet, but trust, it's SO GOOD! Exactly what I've wanted and have been praying for professionally. And when I finally sat down and set my intentions and started the leg work, the Universe was like "about damn time!" ...maybe YOUR Universe speaks differently to you, but mine lets my ass have it! Signs and all.
"...luck is when preparation meets opportunity." -Seneca
Maybe 2000 years ago, this philosophy was solid, but in my world, luck is for the Irish and four-leaf clovers, so instead, I say " when preparation meets opportunity, we call that blessed."; because faith without work is dead.
Most, if not all, of my professional opportunities, presented themselves in regular conversation, i.e., networking opportunities or something I forced myself to engage in (I'm an introvert). But even before I'm in these rooms or conversations, my professional portfolio is qued and ready to be viewed. I don't have to fumble for the words or the website; it's "here you go, check me out!"
People like preparedness, its a desirable trait to have. Appropriately applied, and you can have whatever it is that you want in this life. So, in the spirit of my word for this year, ''Organization", I wanted to share my five most-used apps to keep myself organized and prepared for MOST things. I say most things because well, toddler-life.
If you like lists, you'll LOVE Trello. I'll add my to-do list the night before to get a jump start on the following day. It's crazy intuitive and can link to your Gmail, bringing all your related tasks to your fingertips.
Dropbox is nothing new. I've had my Dropbox for about five years now. I'm not in love with it, but it does take the brainwork out of having to upload all my precious pics and vids to a secure cloud, but even then, I'm still backing them up onto my hard drive.
Fabulous won 'App of the Year' in 2019, and it's no wonder why. This app keeps me on my toes, and that's with the free version. I keep my morning, afternoon, and evening routines in one place with friendly, motivational facts and reminders to be my best self. I love it!
Some might think, why have both Trello AND Evernote? But it's simple, Trello serves for my day to day 'to do's while Evernote scratches my writers itch. With Evernote, I can verbally vomit, get all my thoughts out. And the desktop versions offer templates for most admin functions like budget spreadsheets and project management trackers.
Again, Trello can save links just like this, but still, I reserve Trello for my lists and action plans. Pocket allows me to save any article for reading later and keeps it all organized in one place. I've had Pocket for about four years with just the free version on ALL devices, and it makes recalling past articles a cinch.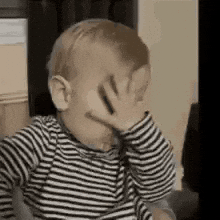 Yes, the anxiety of beginning a new year is legit overwhelming, especially if you feel like you somehow "missed the mark" in the previous one. But I want to encourage you that just because your timeline isn't full with perfectly lit pics on-location, remember that a young lady went into severe debt last year trying to look good for the gram. Don't get caught up in the hype. Just keep doing the work, it will pay off, and you will find yourself leveling up in no time.
#productivity #roaring20s #apps #worklifehome #getorganized #organizationiskey